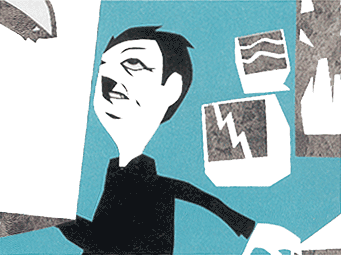 Imagine a people with intimate knowledge of particular Microsoft programs. They maintain Web sites and bulletin boards about problems with the program and answer questions about any difficulties you may be having with it. All year round. Free.
Welcome to the Microsoft MVP program
The Microsoft Most Valuable Professional (MVP) progam was started in the mid 1990s. It recognises those members of the general public who devote their time and considerable computing skills, on a voluntary basis, to helping users "in distress" in the various newsgroups that Microsoft hosts
It is not something that you can study for; you don't sit a test or even take an exam. Microsoft support engineers, team managers and other MVPs take note of a participant's consistent and accurate technical answers in various electronic forums and other peer-to-peer areas. They then nominate those participants to become MVPs, who are not paid in any way but do receive discounts on software and invitations to special events.
There are around 600 MVPs worldwide who actively participate in the Microsoft Technical newsgroups, including 14 in Australia and 6 in New Zealand. Many are IT consultants, some are published authors or technical instructors, and there are those who have no formal training but have practical experience.
---
Exchange guru
Andrew Sword from Melbourne is a Microsoft MVP in Exchange.
He has been an MVP for five years. The first two years he worked with SNA Server, the last three with Microsoft Exchange.
"During business hours, I work as a consultant focusing on corporate and government clients. I work with IT systems integration and infrastructure, designing and rolling out computer networks."
Having worked 9 years in the industry in project management, presales, consulting and implementation, he now concentrates on the Microsoft DNA infrastructure products IIS, SQL Server, Proxy, SNA Server, NT and Windows 2000. He has consulted in Exchange and Lotus Notes and worked in the help desk, desktop and server support areas.
"As an MVP you receive many privileges. These include having access to Microsoft personnel and beta programs. The help, advice and friendship I receive from other MVPs is much appreciated."
---
Explorer master
Sandi Hardmeier from Perth is a Microsoft MVP in Internet Explorer and Outlook and has worked in the legal field for 13 years.
"By profession I am a technical specialist (desktop programs) working in the areas of workers' compensation, motor vehicle personal injury claims, and criminal injury compensation. I run the office's computer help desk and am responsible for troubleshooting program and print faults, stabilising and maintaining the desktop systems." She trains the staff in Microsoft programs and "general computer use, safe Internet practice, virus awareness and virus hoaxes."
"Virtually all my knowledge comes from time, experience, experimentation and hands-on practice. Book learning and formal study have played only a small part in the development of my skills over the years. In fact, hands-on real-world experience is a common trait in many MVPs.
"As an MVP, I specialise in troubleshooting Microsoft Internet Explorer and Outlook Express, which is currently a rapidly changing environment. At the moment, we have Microsoft Windows 95/98, Windows 2000/NT, and the Windows ME (Millennium Edition), all of which require different approaches when fixing problems. There is also the current rapid upgrade cycle for Microsoft Internet Explorer, from V5.0 to 5.01 to 5.5.